SANDBLASTING
Sandblasting is a process which consists in removing the most superficial part of a specific material by means of a jet of metallic or non-metallic abrasive (natural or synthetic). Furthermore, it is the most effective surface cleaning process, able to remove foreign substances with calamine, mill scale, metal oxides and residues of old paint, creating an incision profile in such a way as to make the surfaces to be treated suitable for receive the application of a protective treatment / coating. Thanks to specific technologies, S.P.A.V.I. Srl is able to perform sandblasting treatments on carbon steel, cast iron, various metals and alloys.
Synonymous with quality and high performance, S.P.A.V.I. Srl represents excellence in Sandblasting processes for metals and alloys,,which are carried out according to international standards (ISO-SSPC-NACE) with free-jet manual systems.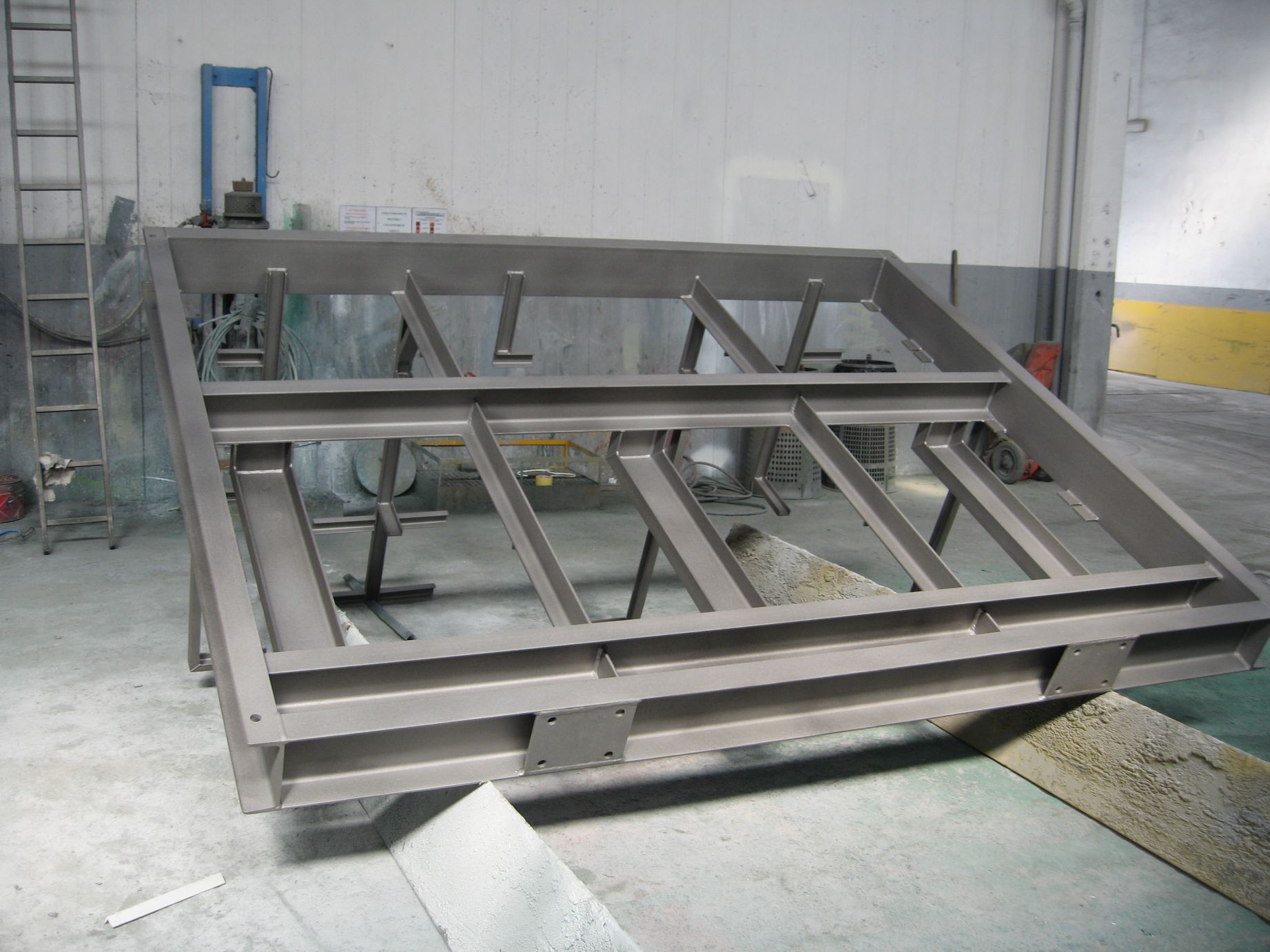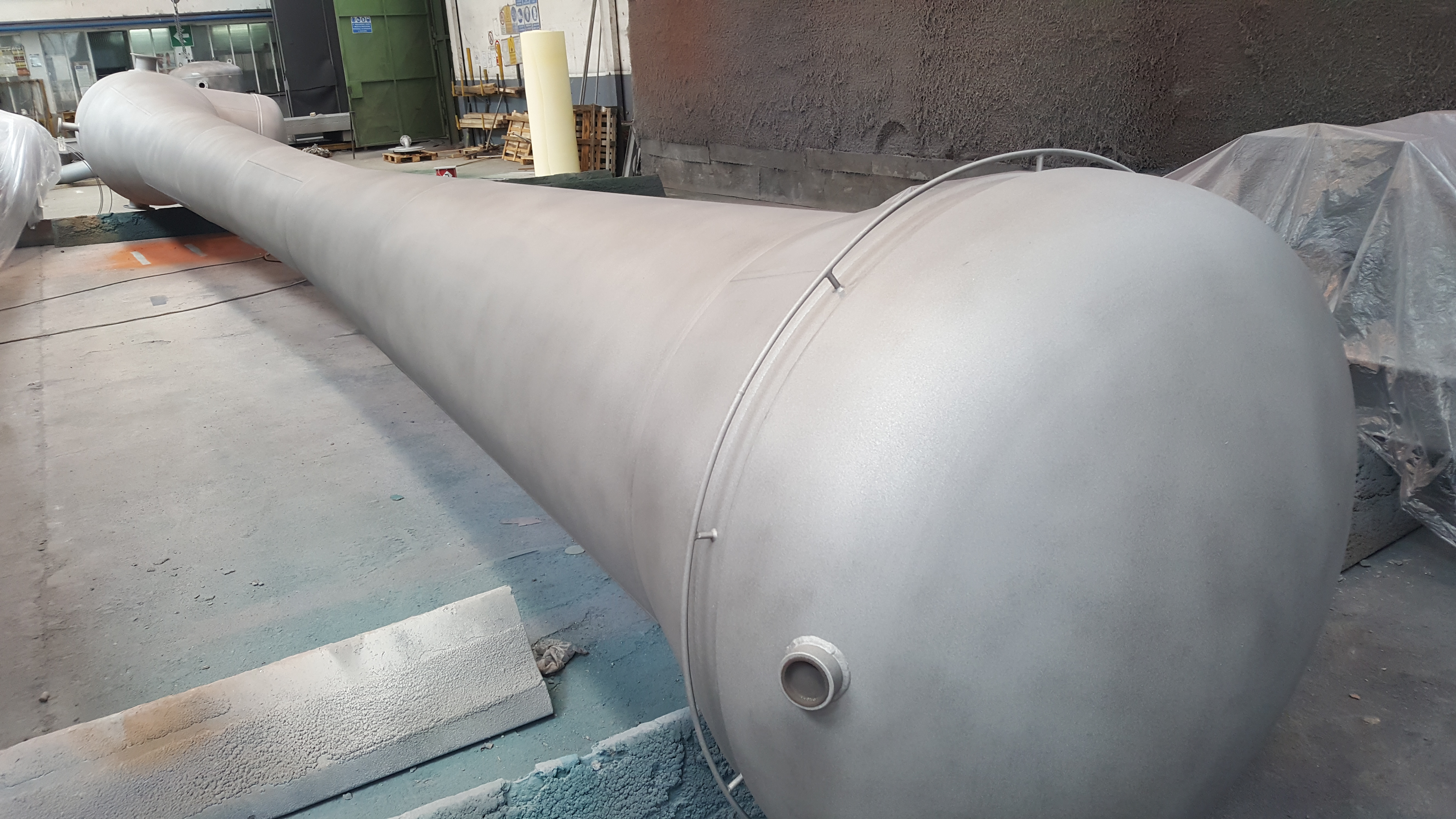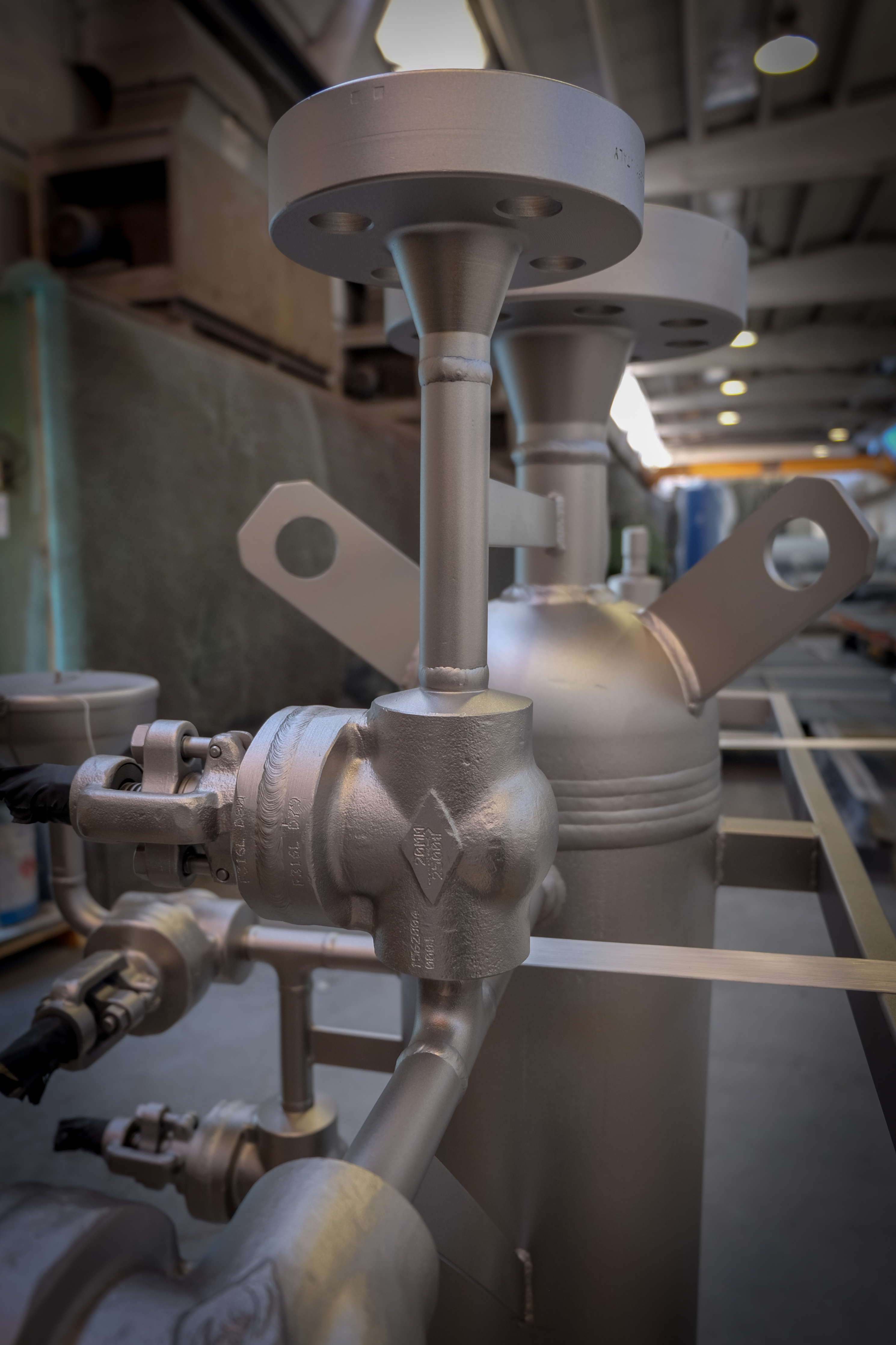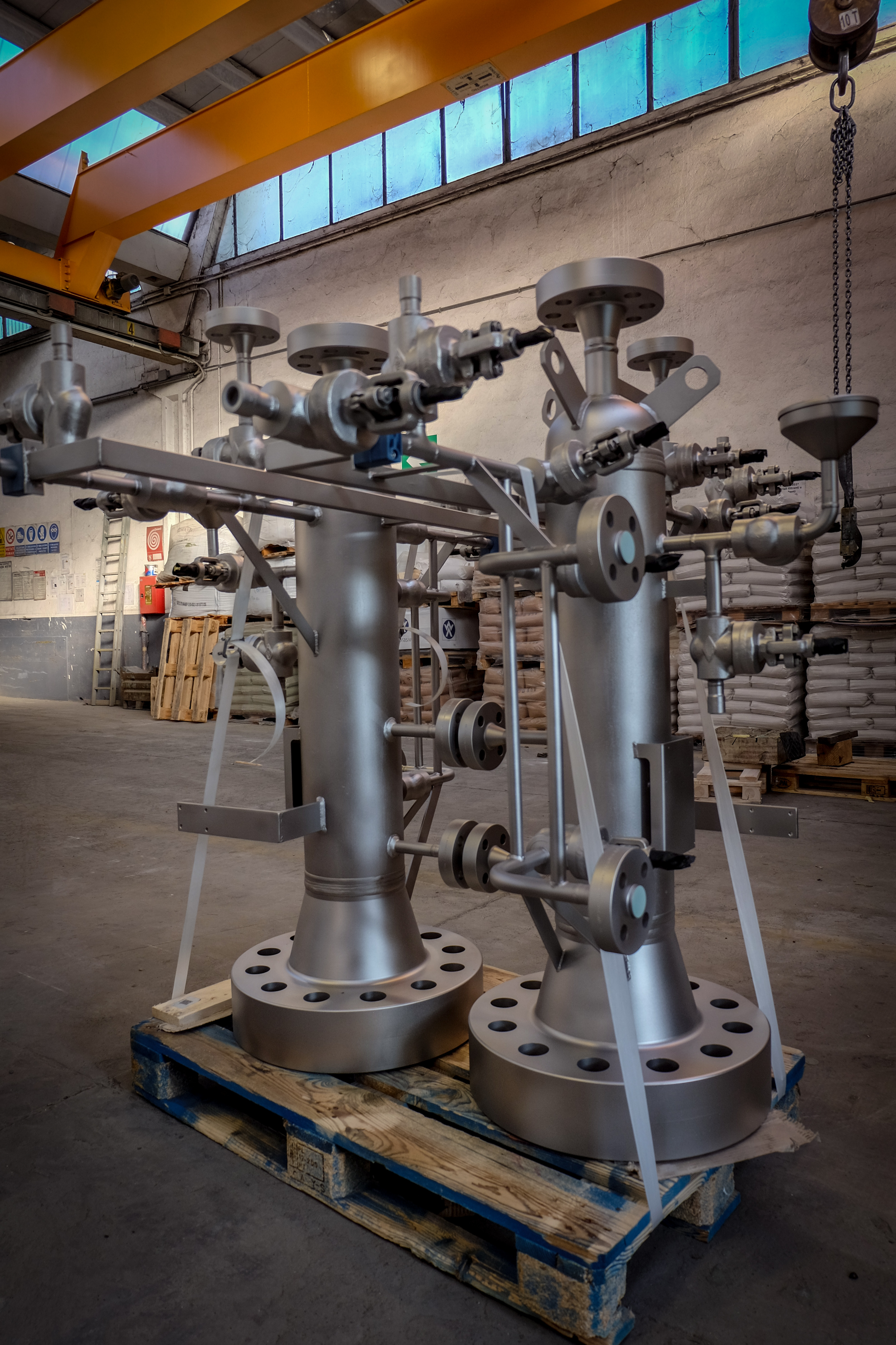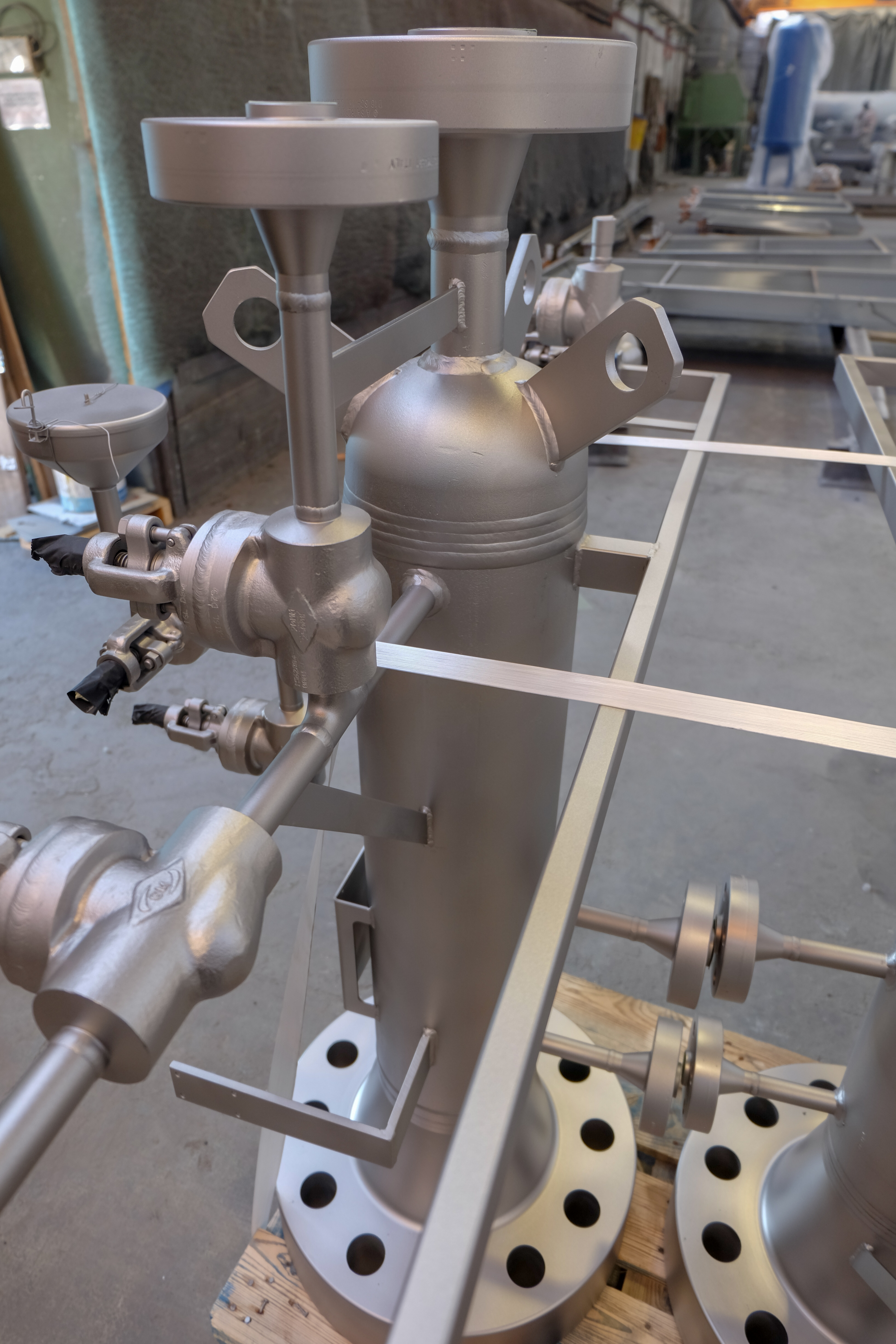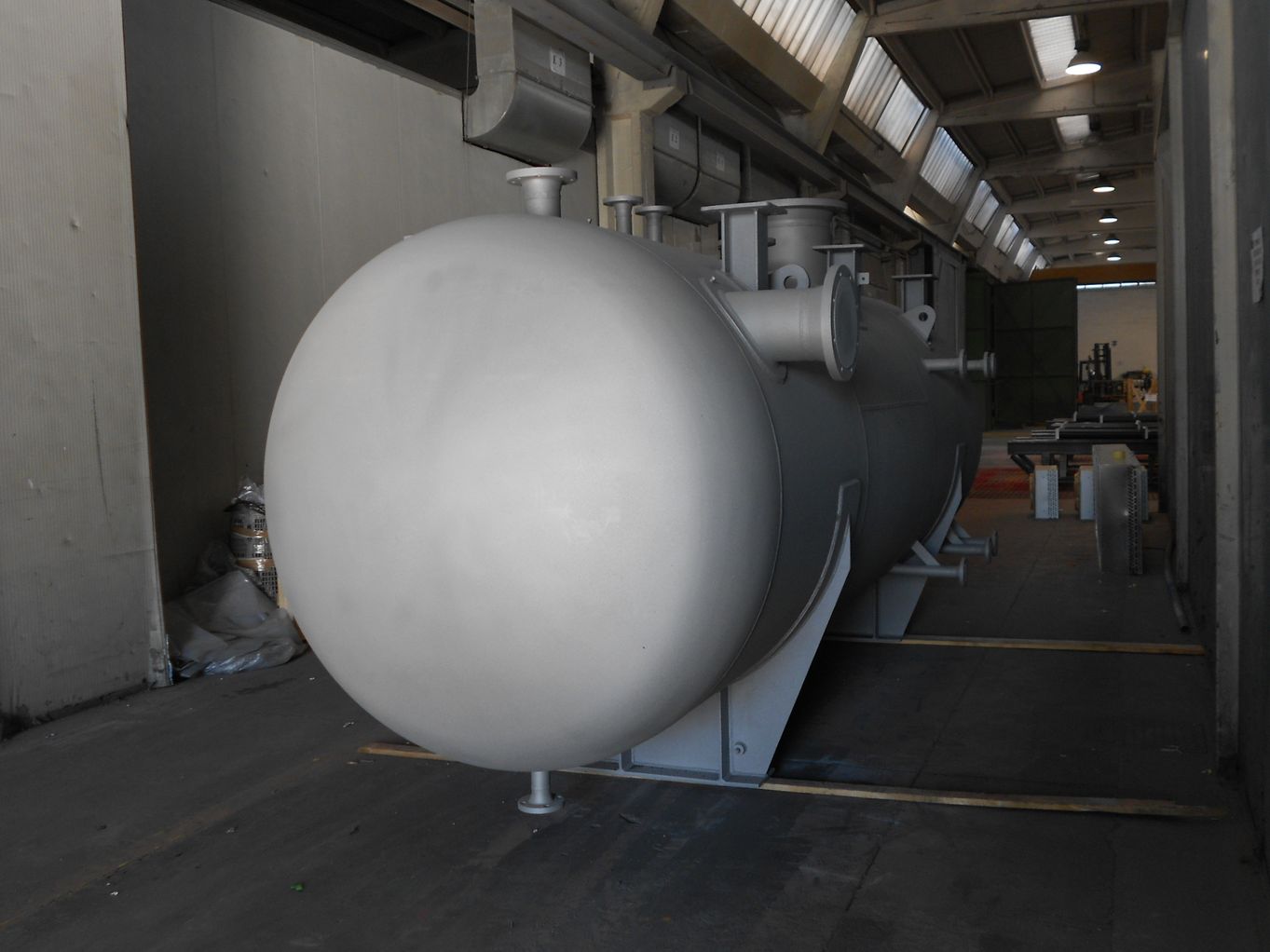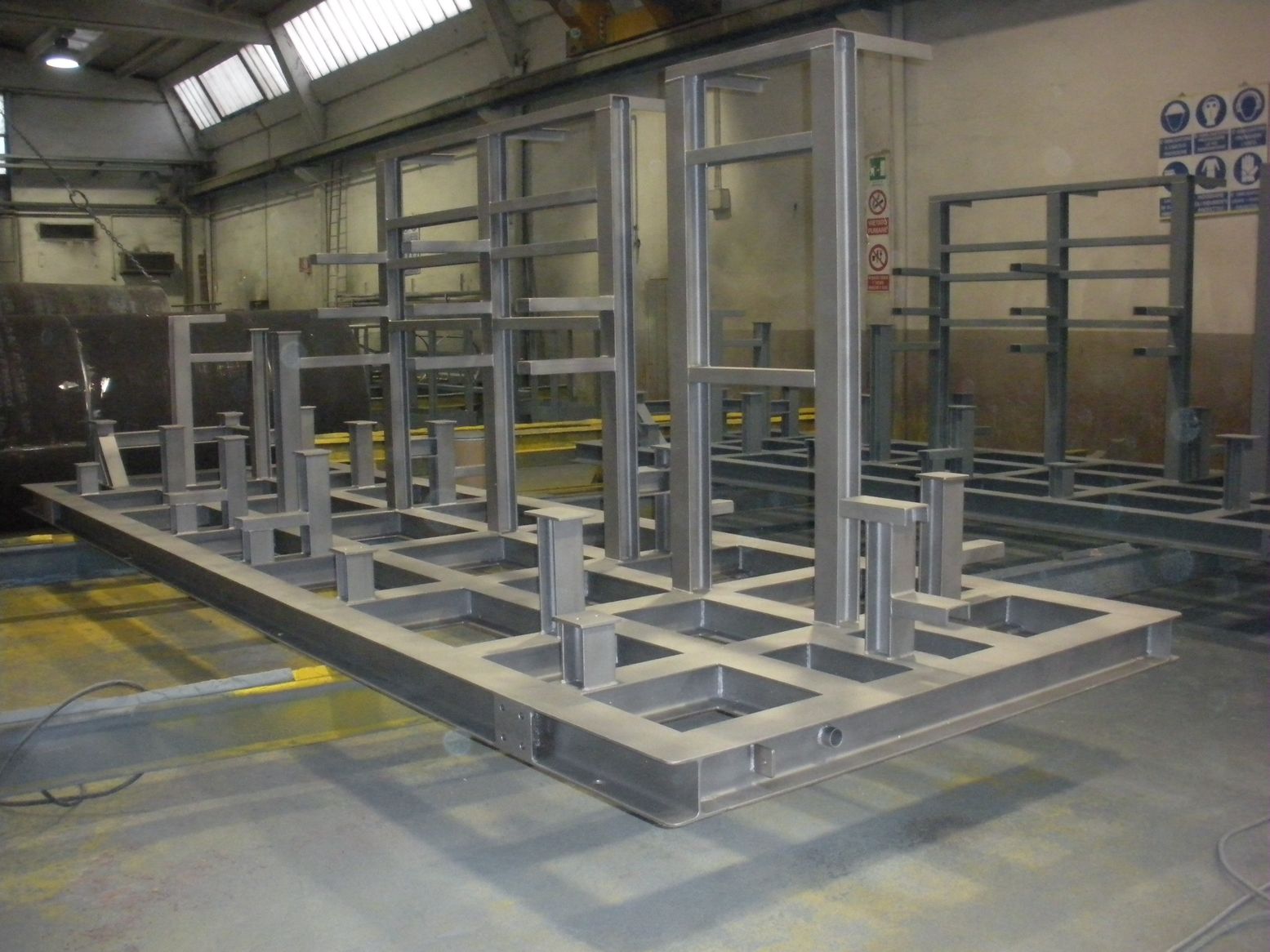 We perform sandblasting with various types of angular abrasives, metallic or non-metallic, such as: molten steel and corundum grit, with the possibility of obtaining different degrees of surface cleaning according to the following International Standards:
ISO 8501-1 SA 1; SSPC-SP 7; NACE No.4 - Brush-Off Blast Cleaning;
ISO 8501-1 SA 2; SSPC-SP 6; NACE No.3 - Commercial Blast Cleaning;
ISO 8501-1 SA 2 1/2; SSPC-SP 10; NACE No.2 - Near-White Blast Cleaning;
ISO 8501-1 SA 3; SSPC-SP 5; NACE No. 1 - White Metal Blast Cleaning.
Obtaining Fine, Medium or Coarse etching profiles according to ISO 8503-1. For any clarifications on the various sandblasting activities, please contact our technical staff.
In addition to processing on ferrous materials, is able to offer significant additional services regarding sandblasting and subsequent processing of non-ferrous metals and alloys, such as: Stainless Steel, Duplex, Super Duplex, Hastelloy, Incoloy, Aluminum, Nickel and Copper-Nickel alloys.
Always starting from the specific needs of each single Customer, it is possible to carry out the sandblasting procedure using a non-metallic abrasive jet (natural or synthetic) such as: Corundum / Aluminum Oxide, with the possibility of obtaining a superficial cleaning according to the International Standard SSPC-SP 16 - Brush-Off Blast Cleaning of Coated and UNcoated Stainless Steels and Non-Ferrous Metals.
In addition to Corundum / Aluminum Oxide, S.P.A.V.I. Srl use glass microspheres as an abrasive.This abrasive is used to clean parts where the surface does not have to be damaged: in fact, they do not alter either the dimensions, the shapes or any sharp edges of the particular treatment sub-basics, leaving a surface with minimal and homogeneous roughness, with a polishing and delicate effect . The glass microspheres are inert, (they do not contain free silica) and therefore the treatment does not pollute the treated surface.
Like all the work done by S.P.A.V.I. S.r.l., even sandblasting on non-ferrous materials rrepresents a very delicate phase, for this reason it is entrusted exclusively to qualified staff.